Product Summary
The TC5517CPL-20 is a 16384 bit high speed and low power fully static random access memory organized as 2084 words by 8 bit using CMOS technology, and operates from a single 5 volt supply. The TC5517CPL-20 has a output control and chip enable input CE, which is used for device selection and can be used in order to achieve minimum standby current mode easily for battery back up.
Parametrics
TC5517CPL-20 absolute maximum ratings: (1)VDD Power supply voltage: -0.3 to 7.0V; (2)VIN input voltage: -0.3 to VDD +0.3V; (3)PD power dissipation: 0.8W; (4)TSTG storage temperature: -55 to 150℃; (5)Operating temperature: -40 to 85℃; (6)Soldering temperature. Time: 260℃.10sec.
Features
TC5517CPL-20 features: (1)Low power dissipation; (2)5V single power supply; (3)Low voltage operation; (4)Fully static operation; (5)Data retention voltage 2.0 to 5.5V.
Diagrams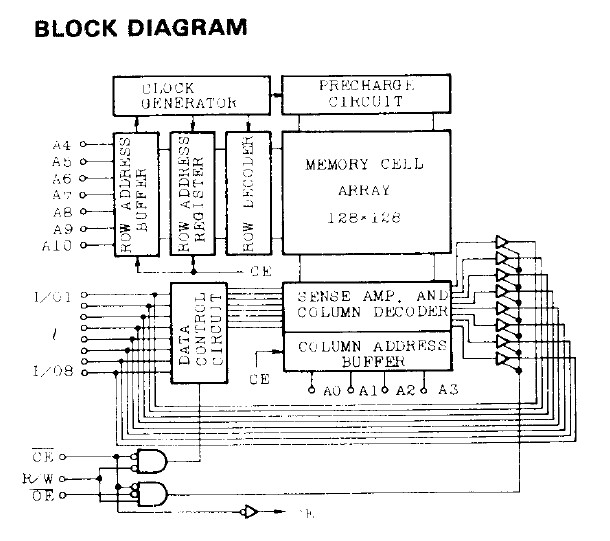 TC55

Cornell Dubilier

Aluminum Electrolytic Capacitors - Leaded 20uF 250V

Data Sheet



| | |
| --- | --- |
| 0-87: | $19.58 |
| 87-100: | $18.34 |


TC55 Series

Other



Data Sheet

Negotiable

TC55100185L

Other



Data Sheet

Negotiable

TC551001BFL

Other



Data Sheet

Negotiable

TC551001BFTL

Other



Data Sheet

Negotiable

TC551001BPL

Other



Data Sheet

Negotiable