Product Summary
The TC551001CP-70L is designed as one kind of 1048, 576-bit static random access memory, which is organized as 131072 words by 8 bits.Fabricated using Toshiba's CMOS silicon gate process technology,this device operates from a single 5V +/-10% power supply.Advanced circuit technology provides both high speed and low power at an operating current of 5 mA/MHz and a minimum cycle time of 55 ns. TC551001CP-70L is automatically placed in low-power mode at 1 uA standby current when chip enable is asserted high or is asserted low.
Parametrics
TC551001CP-70L absolute maximum ratings: (1)power supply voltage:-0.3 to 7.0 V;(2)input voltage:-0.3 to 7.0 V;(3)input and output voltage:-0.5 to Vdd+0.5 V;(4)power dissipation:1.0/0.6 W;(5)soldering temperature(10 s):260 ℃;(6)storage temperature:-55 to 150 ℃;(7)operating temperature:0 to 70 ℃.
Features
TC551001CP-70L features: (1)low-power dissipation operating:27.5 mW/MHz(typical);(2)single power supply voltage of 5V +/- 10%;(3)power down features using CE1 and CE2;(4)data retention supply voltage of 2 to 5.5V;(5)direct TTL compatibility for all inputs and outputs;(6)standby current(maximum).
Diagrams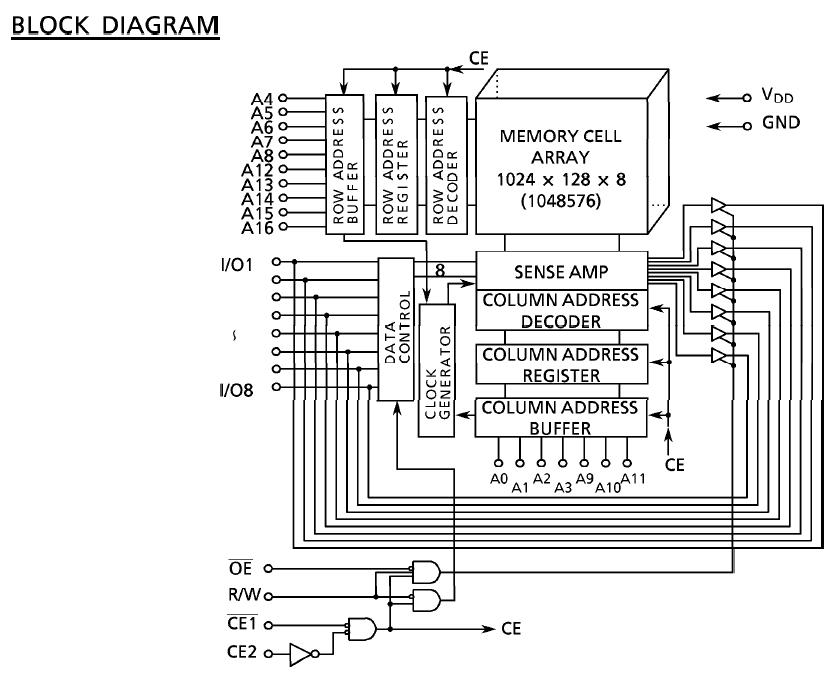 Image
Part No
Mfg
Description
Pricing
(USD)
Quantity

TC551001CP-70L

Other



Data Sheet

Negotiable
Image
Part No
Mfg
Description
Pricing
(USD)
Quantity

TC55

Cornell Dubilier

Aluminum Electrolytic Capacitors - Leaded 20uF 250V

Data Sheet



| | |
| --- | --- |
| 0-87: | $19.58 |
| 87-100: | $18.34 |


TC55 Series

Other



Data Sheet

Negotiable

TC55100185L

Other



Data Sheet

Negotiable

TC551001BFL

Other



Data Sheet

Negotiable

TC551001BFTL

Other



Data Sheet

Negotiable

TC551001BPL

Other



Data Sheet

Negotiable